About DVD Flick
DVD Flick aims to be a simple but at the same time powerful DVD Authoring tool. It can take a number of video files stored on your computer and turn them into a DVD that will play back on your DVD player, Media Center or Home Cinema Set. You can add additional custom audio tracks, subtitles as well as a menu for easier navigation.
What type of format file can DVD Flick Reads?
DVD Flick can read the following format: Mostly major of all. DVD Flick can read any format.
Does DVD Flick record it on a disc?
Yes but you need to provide the software
Which software DVD Flick support for burnning?
Imgburn for users who using DVD Decrypter I havent' tested it yet
Downloads
DVD Flick Click Here
DVD DecrypterClick Here
ImgBurn Click here
This guide is meant for only DVD-5 format only
Now let begin let add some clips
On right hand side let click Add title
From here browse for you chips for now you can see I have a list of clips I can open them all or just select the one I want for now I select one and Open.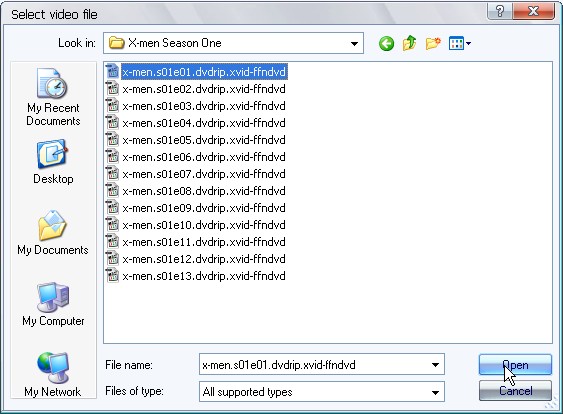 Once you select the clip it should import it and gave you the details about the clip. On the left side there a bar where the arrow is pointing to. Is yellow right? That when I importing the clip. Right now it showing 28%. You can put as many clips as you like until you reach 100% that the limit if a line turns red means.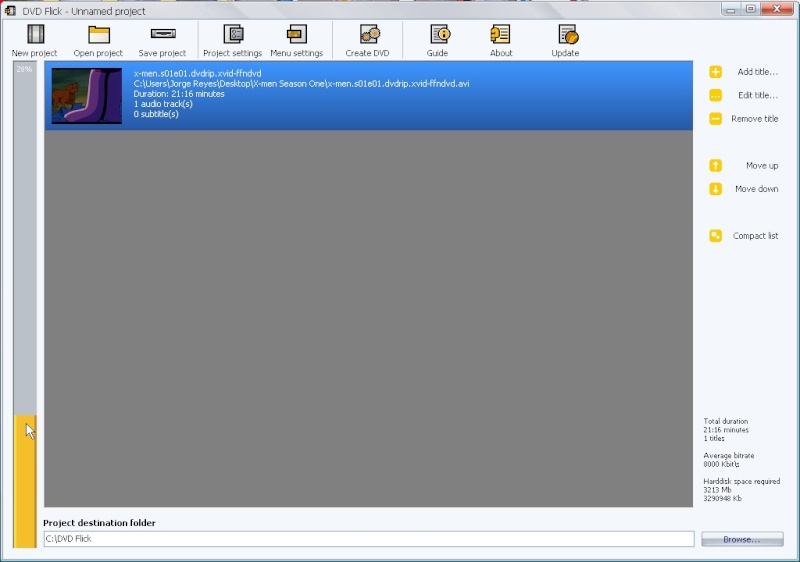 As you can see I put 10 titles and it on 94% means I still have enough room to add more clips moving on
I wanted the below clip to be the frist one. Use the Move up and Move down button to arrage the clips.
If you want to change the name of each clip, Change the ratio example to wide screen or creat chapters for each chips
On the right side on top of Add title.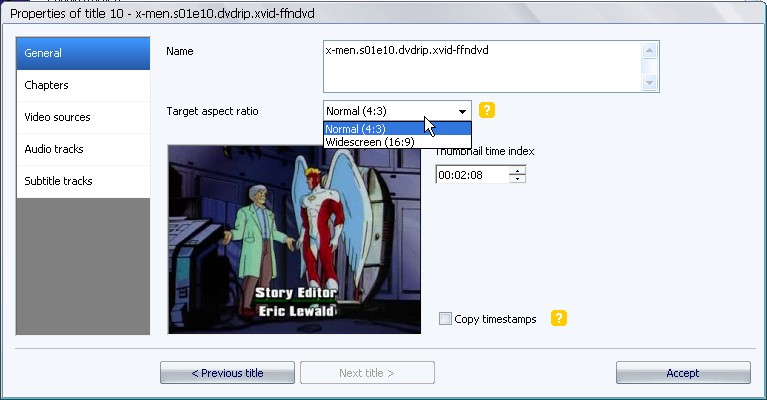 Remember you need to edit each clips! In the middle below there two buttons Previous and Next Tittle. There you can move to the next clip and edit and so on. Once your editing the clips Accept it
Can I add a simple menu to those clips? Yes you can if you look at the tabs on top you should see Menu Settings click it
Menu Settings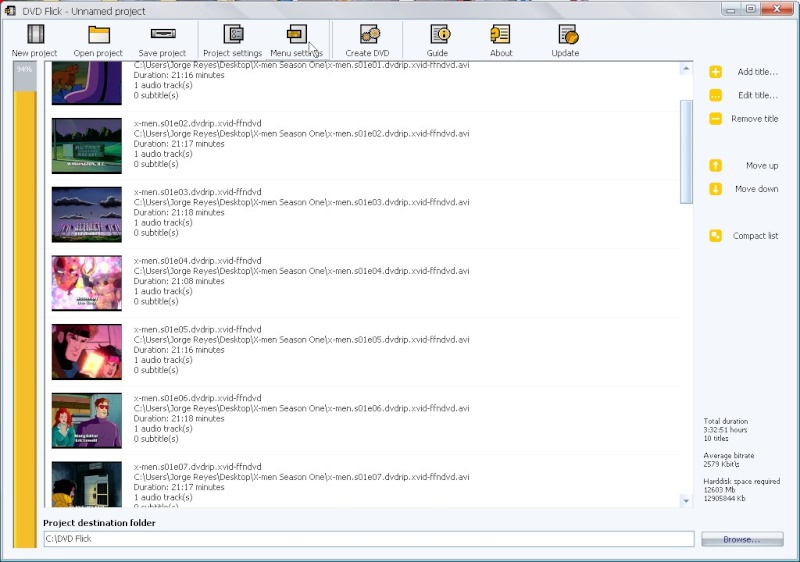 First make sure that Enable menu, Auto-Play menu, are Check. If your videos have mutli subtitles and audio than check them also
On left side you can select a menu that you want
(IF you wanna make your own custom go to this site)
Once your selecting your menu you wanna see how it looks like you can click the Preview button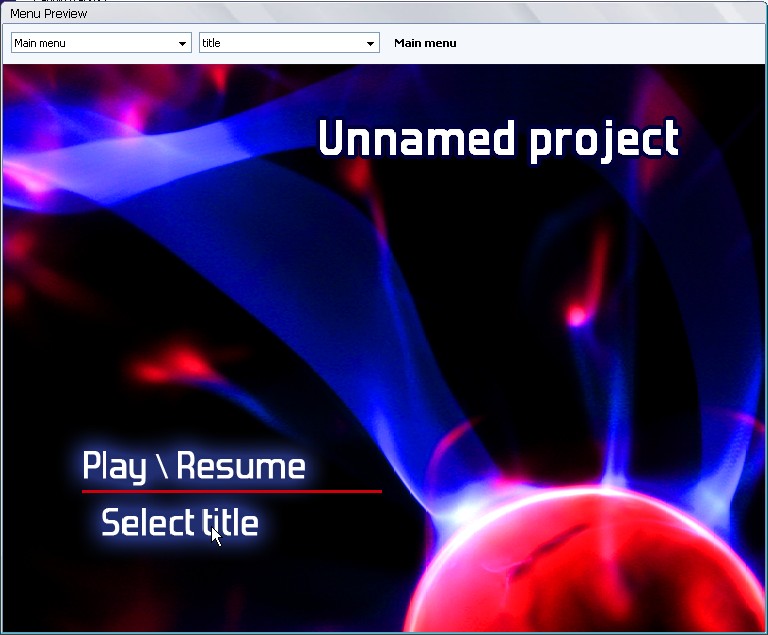 To exit off the Preview Right click or press ESC Once your done Click Accept
Your back in the DVD Flick Menu
Now we need to know how the format of the video and also audio is going to setup
Look at the tabs on top and click Projects Settings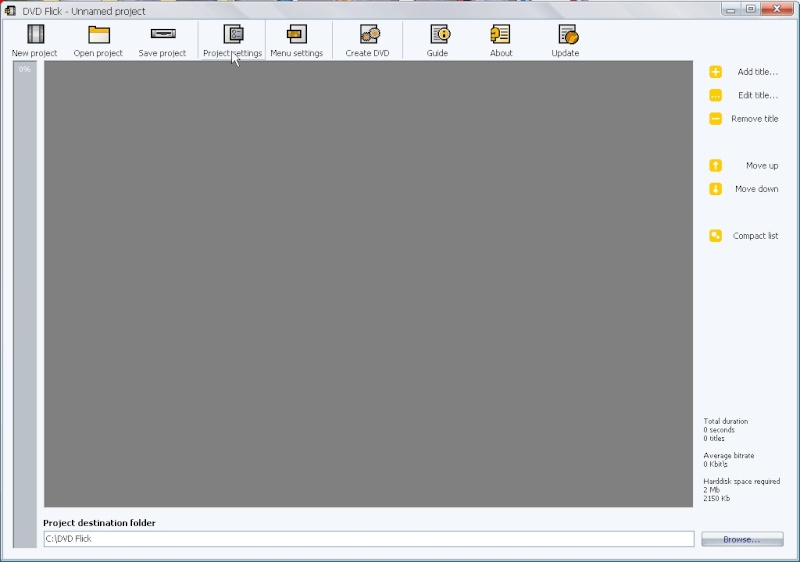 Projects Settings
On General
Title Name: Name your title
Target Size: Make sure it on DVD (4.3)
Encoder Priority: Below Normal
Thread Count: 2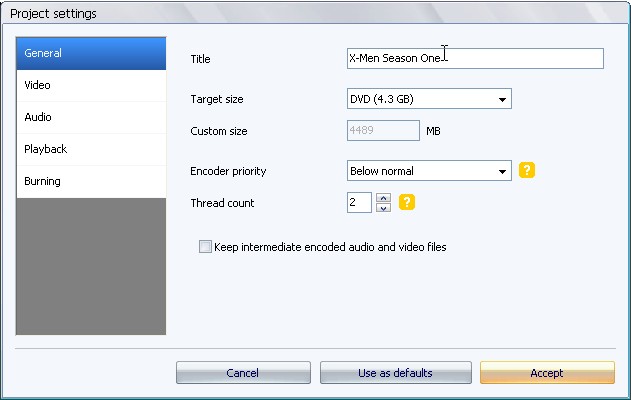 O n Video
Target Format: NTSC OR PAL
Encoding Profile: Normal
Target Bitrate: Auto-fie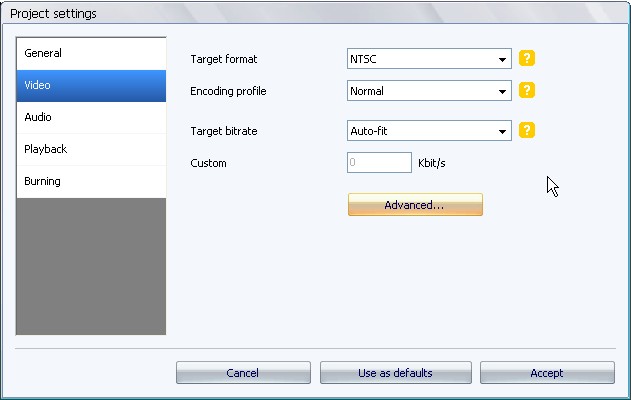 On Audio
Volume Modification: 100%
Channel Count: Auto ( you can see set it to 5.1)
Bitrate: Auto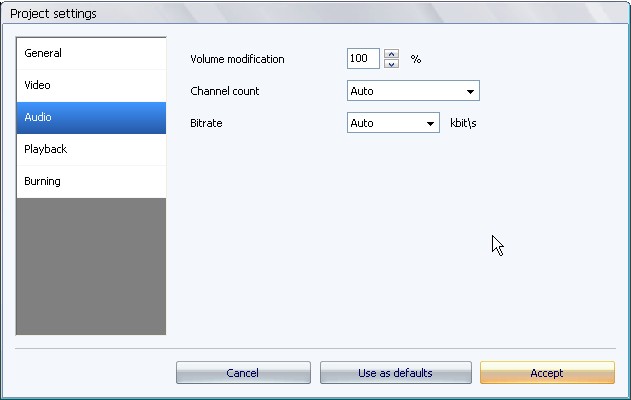 On Playback
After A Title Has Finished Playing: Play The Next Title
Check mark if you want to
Loop To First Title When Done Playing Last
Always Enable First Subtitle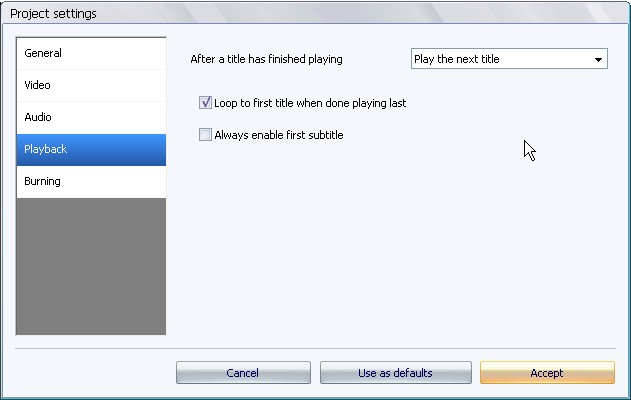 On Burning
Here either have the option to create an Image and burn it with software of you like.
You can like DVD Flick do the job by checking Burn Project To Disc.
Disc Label: Label your Disc or just leave it DVD VIDEO
(Make sure you have DVD Decrytper or Imgburn to burn the disc)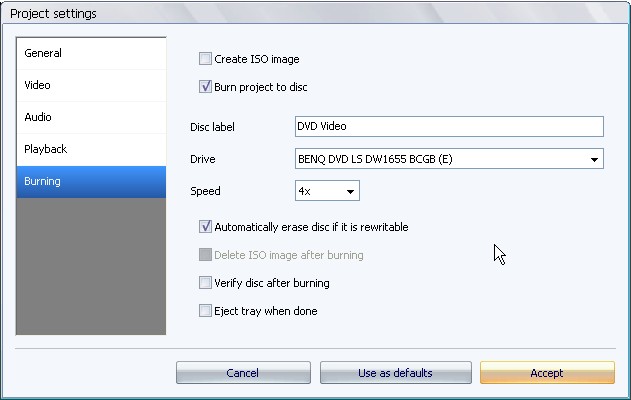 Once you're done configuration your Project Accept it
Now you're reading you're ready to burn the disc if so on top tabs where the arrow is pointing click Create DVD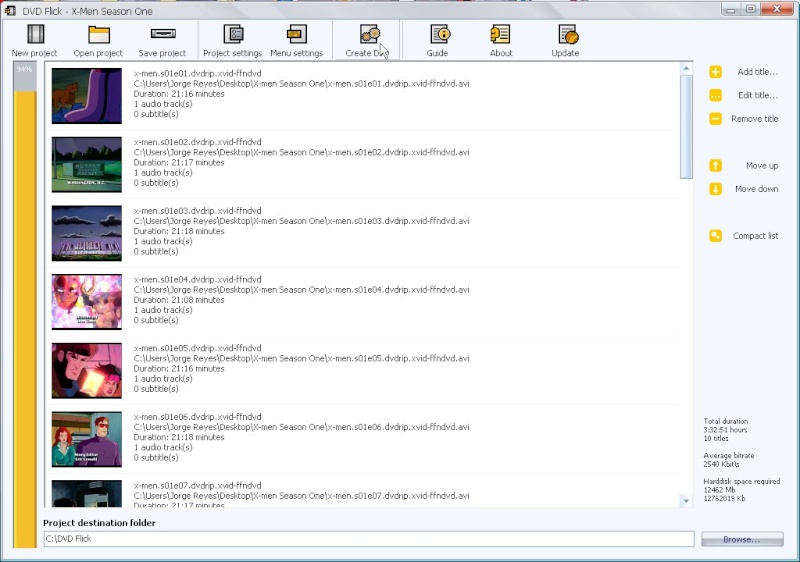 But first we need to have a destination folder that we need to put the project in.
Look at the bottom you see Project Destination Folder
C:\DVD Video If that ok with you leave it as is
The project will be burn to disc after it has finished encoding. Please make sure there is a blank disc in the recorder drive you selected.

Now relax and let DVD Flick do it part of the job now you work hard.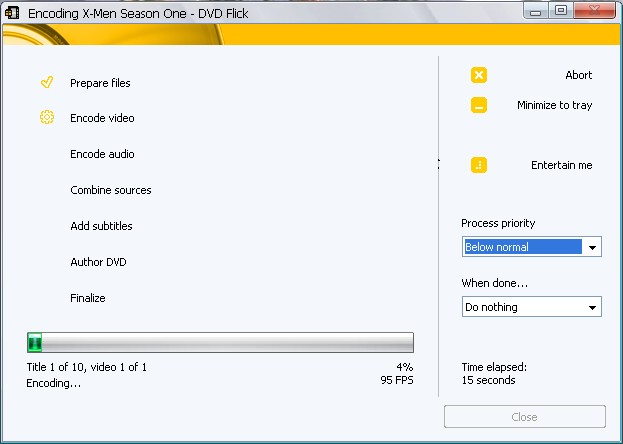 If you get something like this either you didn't put a disc or select the right drive.
In the middle right side you see Destination. Select the drive where the blank disc is in. Once you do you will see the image FOLDER>DVD will be gray out just press it and it will began writing it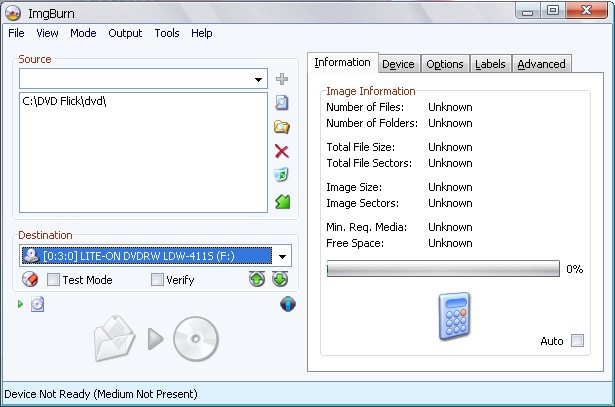 Now it writing to the disc. Depending on your drive speed may take awhile.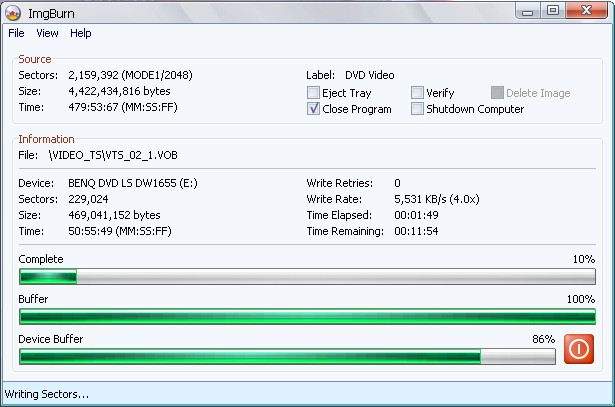 Once it done your DVD should be read to play on any player. If you have any problems just make a new topic and we assist you