ImgBurn is a lightweight CD / DVD / HD DVD / Blu-ray burning application that everyone should have in their toolkit!
Click here to download ImgBurn
Let begin insert a dvd disc in the tray and open up ImgBurn.
Create image file disc
It will load the DVD disc
Once load on the right side you can see the details
When ready click the image show in the picture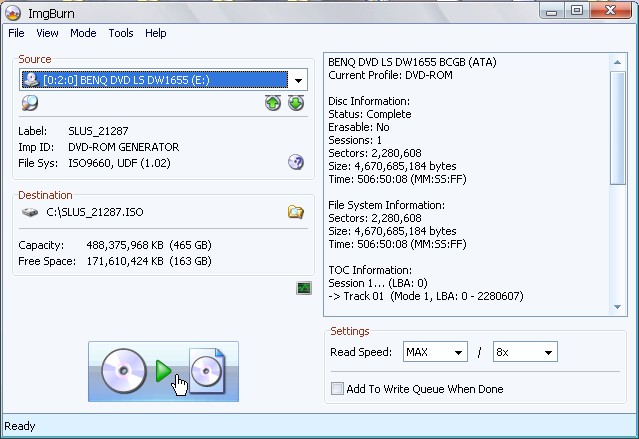 Depends on your dvd writer may take time for backing up the ISO to your harddrive.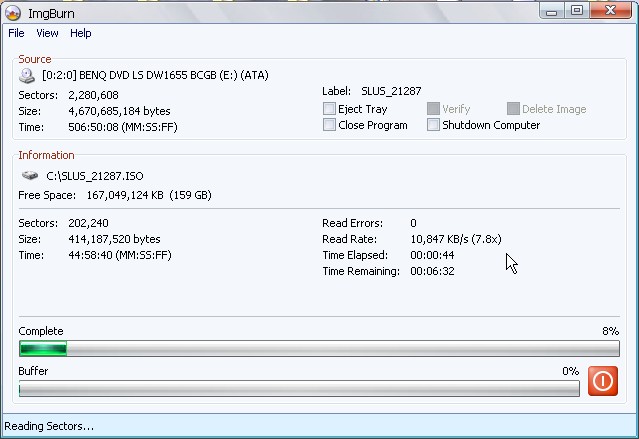 OK once you see Operation Successfully Completed!
Mean that the ISO has been copy to your harddrive move on to the next step.
Now your ready to backup the ISO you just made????
On MODE>Write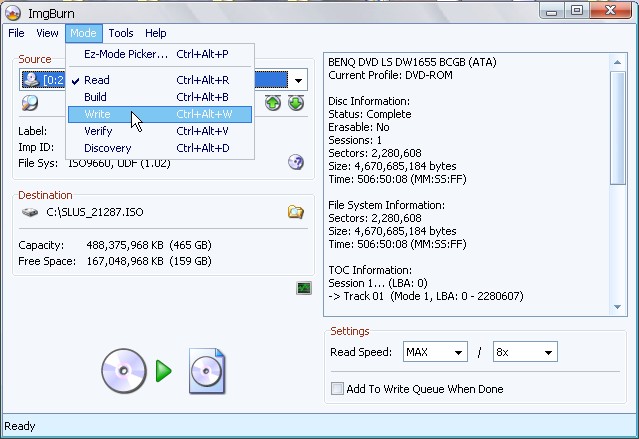 On the Left hand side you on red sentence Source.. Please select a file….. Click on the folder Browse for a file.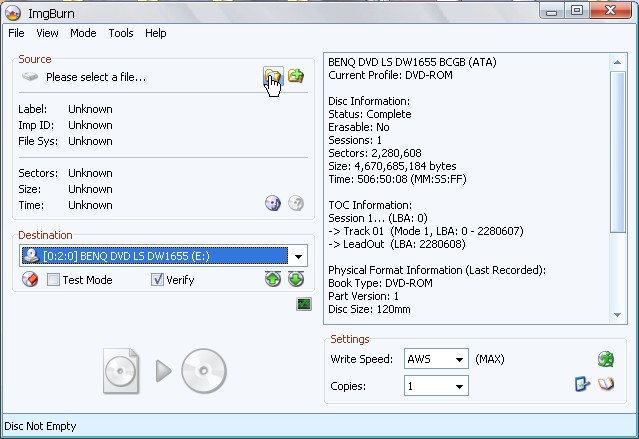 Ok now let look for the ISO you just made remember where you put it???
It should be on the local harddrive C:/
Select the DVDImage.MDS don't not select the DVDImage.ISO!!!! because it will get mad but it will allow it to load the ISO.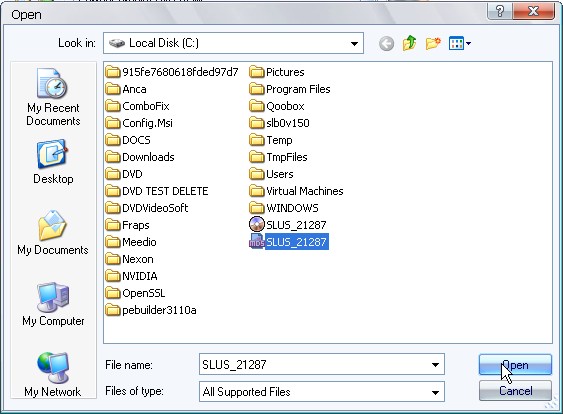 Once you select the ISO you want. Your ready to burn it.
If I were you I would set the speed in low by doing that on the right hand side bottom you see Settings Write Speed I would recommend 2.4 to 4x speed for best results.
Insert a blank dvd and should load. You're ready Click the Image harddrive>DVD.